IN CONVERSATION WITH ZAKKIYYAH NAJEEBAH
By: Michelle Patterson
Zakkiyyah Najeebah is a Chicago-based photographic artist, educator, and documentarian with a powerful visual language that celebrates and explores her city, the Black experience, and Black women's cultural contributions. Najeebah not only amplifies Black narratives but also pioneers new perspectives on representation and collective experiences. Innovative Aesthetics sat down with her to dive deeper into her process, purpose, and current works.
Tell me about life growing up in Chicago. And what does it mean to rediscover your hometown through photography?
Most of my childhood was spent in the Northwest suburb of Gurnee. I graduated from high school there, but growing up with my mother it was really important for her to take us to the city on the weekends or as much as much as possible. All of my family is in Chicago and that experience really gave me kind of a duality of being in the suburbs, which can be very sheltered and be very isolating—especially culturally being black, and being in the city was often times kind of an affirming space because I was around family. I was around black folks so I was able to get both of those experiences which really influenced the way I see the world.
In 2010, I moved to Chicago for undergrad and stayed after 2015. obviously, it was completely different from visiting on the weekends. It really opened my eyes to a lot of the social inequalities that exist here. Being able to take the red line from up North and seeing all white neighborhoods and going South and it being completely segregated really opened my eyes to a lot of the ways systemic racism works. At the time I was taking all of these black studies classes at college and I fell in love with it so much that it just became a minor of mine. I was really interested in the relationships between black culture and art.
I had an awakening moment when I picked up photography. Photography just became another avenue for me to express the ways that I wanted to affirm not only my blackness but affirm the blackness of others and affirm black women. That's kinda like how my artistic journey started. My artistic talents and my ability of a photographer really allowed me to really show people the things that I wanted them to see. Often times, we hear about Chicago, in terms of black communities and black folks you hear negative things all the time and my experience wasn't negative. I often feel that I have to use my privileges in a way to bring visibility to other people and the things that they are doing. And so that's why I think photography or just art making in general has been such a passion of mine.
What and who inspires you to create?
So many people… One of my main inspirations probably would have to be Lorna Simpson, visually. I first learned about her work when I was in high school, and I was just amazed at the analysis she had around the black woman's body and the black women's experience going through life. Her work is affirming to walk into an art gallery or a space that's restricted for white people and to see yourself as reflective and to know that there's a space carved out for you and so that's had a huge impact on me.
I'm not a musical artist, but I listen to a lot of older women vocalists like Roberta Flack, and Nina Simone. I'm obsessed with [Nina Simone's] work and how overtly political she was. I don't think there has been another black woman artist who could compare.
Also, I'm really inspired by a lot of literary texts by James Baldwin, Audre Lorde, and Christina Sharpe, who has influenced the world from the way that I see black images and black art. However, I'm mostly inspired by organizers that I'm connected to and other black artist here in Chicago. More recently, I've been reading a lot about Black Arts Movement here in Chicago and that's been an inspiration because since then, there hasn't been as strong of an black arts collective. They've had a huge impact on community empowerment and individual black determination.
I am very much inspired by black radical politics that are unapologetic. I don't feel like I've gotten to that space just yet, but I do see sort of the works that people have done before me as an inspiration to be continued to do what I'm doing.
Watching De(liberate)ly has helped to allow me to understand some major factors we as black woman have been facing for many years such as gender equality, leadership roles, but also living out our highest level of dignity and pride. Why do you think it's important to create awareness to black women around these issues?
Primarily because I've been connected to black women my entire life. I've seen women in my family feel disempowered at times. I've witnessed it as a young person, and it's not something you realize then. You see your mothers and your aunts and your grandmother's empower themselves, but there's also this level of disempowerment. I think witnessing that from a young age and coming into adulthood, I've always wanted to feel as empowered as possible. This thing of knowing if my grandmother didn't have the opportunity to be in the position of leadership the way she would have wanted to, or if my mother didn't take ownership or take choice over the type of life she would have had wanted to live outside of the gaze or control of others. How can I, as a black woman, sort of live my life in an empowered way that honors woman who were not able to do that?
And as black woman, there is a lack of access to roles of leadership, even though we are the fastest growing group, if you look at statistics of women who are getting degrees, who are getting positions in leadership. And yet, there is still that gender inequality. I also see young black girls who have said things to me about not liking their hair, not liking their body, who try to obtain a certain standard of beauty that's not really holistically valued to their own potential. One of the reasons why I focus on black women and the empowerment of black women is because I genuinely just want black women to feel invincible. We've been able to contribute so much to society even though it's not often times visible.
De(liberate)ly (2017)
How can photography be effectively used as a tool for activism?
Primarily, my interest is social photography. I wouldn't consider myself a social photographer because I do a lot of portrait work, but I really love the fact that black social photography has been one of the primary ways to give evidence to the emergence and the cultivation of black culture. The fact that we have photographic evidence of protest of black leaders of black social life—I think that really speaks to the testimony and evidence that in the ways that black folks have been able to assert themselves in the sense that our dignity and our humanity isn't always valued but its valued when we photograph each other. I see that so much and I think that anytime as a black person and you make a conscious decision to choose to photograph your people in a way that highlights our culture, the richness and values and diversity that exist within our communities, that to me is activism. I think that's very radical.
Also in our current context, gentrification has become this monster that is really removing a lot of black folks from cities whether it's through policy or urban development. Black folks are disappearing from culturally-significant black neighborhoods. I feel like a lot of photographers who are responding to that through their work. Photographing black folks in communities that they live in, to me, is really a radical act. Yes, we are being removed from these cities but we are here, there's evidence that we are here, and we are creating culture. We are thriving in the only ways we know how to thrive—and that's through love and maintaining relationships. Any time a black photographer makes a conscious to-do that they're asserting themselves, not necessarily as an activist but asserting themselves by making a statement to others that there is value in being black.
How was the process of choosing your subject's for We Are The Vanguard and why are these women important to you?
I was really inspired by the women I come into contact with on a daily basis, whether it's frequently or at certain events. One thing all these women had in common was the fact that they were either cultural workers involved in some sort of activism organizing or women who have roles of leadership within the arts. In high school, I watched an HBO special and I saw this woman speaking so elegantly and so eloquently about black art and about black culture, and it was Thelma Golden of the Studio Museum in Harlem. She had a huge impact on me as a young person.
There are black women who are studying art, who are uplifting other black artists, who are giving other black artists opportunities is amazing. I was thinking about that memory when I started that project because I think of folks like Thelma Golden or women like Lowry Sims. There's been a lot more interest as far as black woman taking roles of leadership within the arts. It influences decisions that are made for the public, decisions that are made for institutions.
A lot of these women that I photograph and a lot of their work is pretty much centered around making sure black voices are heard—whether it's through cultural programming, whether it's deciding to put this person's work in an art show, whether it's doing a sit-in at a school. I felt that the work was very important and often times these women who are making very important decisions within culture and art are not really recognized or people don't know the face. I think it's important for young girls to know that there are other options for them in the world. That these girls can be artists, curators, and that they can lead community programs and start their own programs, organizations. They deserve to know that their options out there.
We The Vanguard (2016-)
In this modern world, we live in today, what symbolizes the strength of a black woman to you?
The strength of a black woman comes from love. Love was what I experienced from my mother and grandmother and I would always see her strength even in times of despair or times that were difficult or times where they struggled. The love that they had not only for me and other folks in my family, love was always present. I see that when I am in a room full of black women or if I'm with my girlfriends and we're talking and expressing things to each other. I always think about this type of love that's transferred, and I feel like anytime you can still maintain love amongst the worst situations. When you think about what it means to be and live black in America, black women primarily have always been able to still maintain love through all of that.
In Unfinished, in Honor and in Search of, and A collection of contemporary + modern homes, you've created an exhibition around old renderings, architectural work, and family photographs from your late grandfather Kenneth Roderick Oneal. Can you tell me about what led you to create a series dedicated to his work?
For my 21st birthday, my uncle gave me this huge envelope as a gift and when I opened it, it was a self-published book of architectural sketches that were done by my grandfather from 1949. I heard that my grandfather was an architect and painter but I never seen his work before. There was never any physical evidence that I had connection to and so when he gifted this to me, I felt really affirmed at that moment, holding a piece of history that I'm related to. He found this book in a library in New York and brought it back to Chicago.
For years, I was thinking of ways that I can honor him or investigate further, and I was finally able to do that through a series of conversations with my uncle and father and collecting more of his work I got more access to more architectural work and family photographs. And the reason why I really wanted to do it was because I really felt a responsibility to it given the fact that I am a black artist. I felt this responsibility not only to myself but to him to really to share his story with other people who may not have known about him. This was a black man in Chicago who was one of the first black men to own an architecture firm. And I myself was continuing a legacy that was never realized.
Unfinished, In Honor, and In Search Of. (2017-)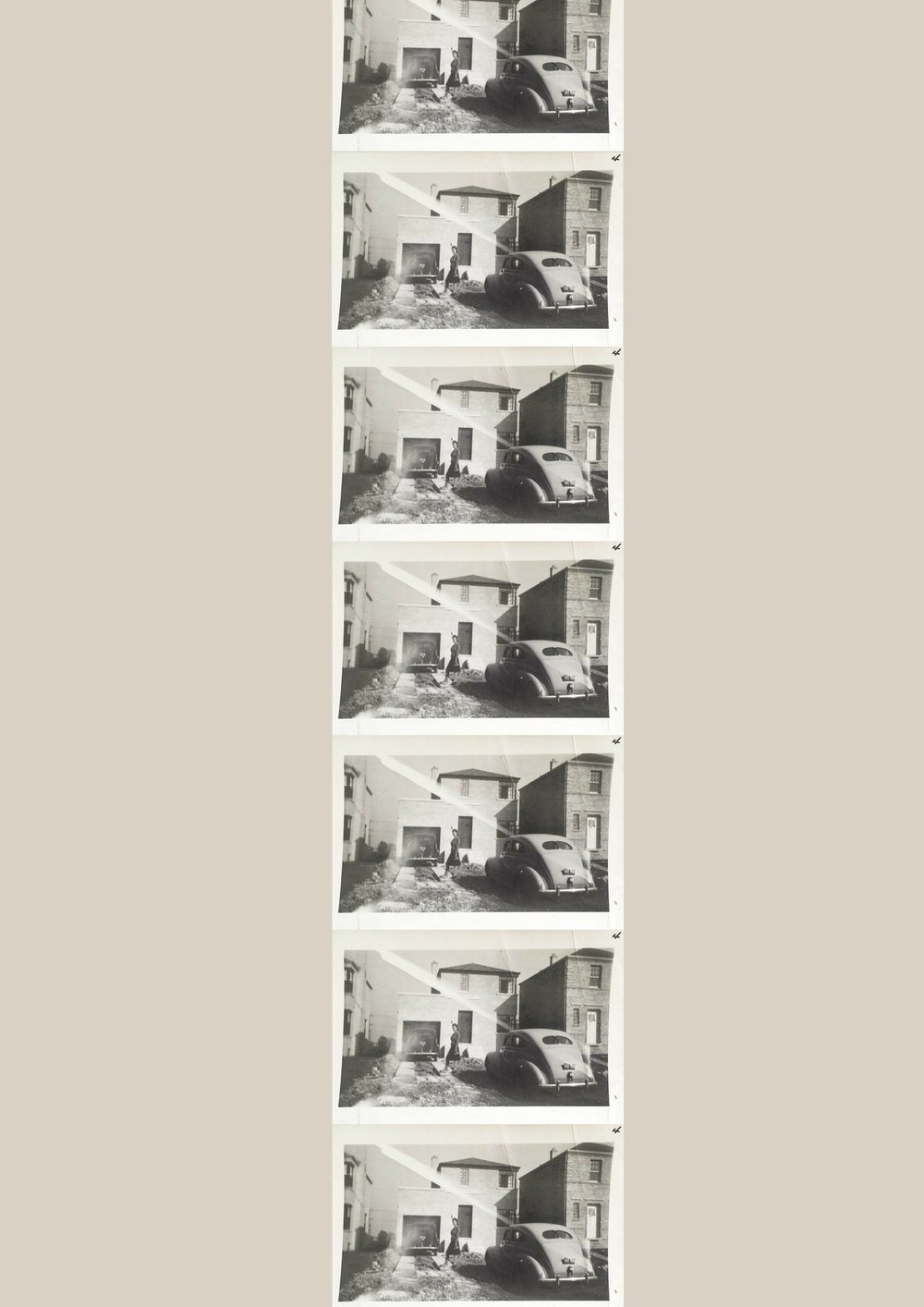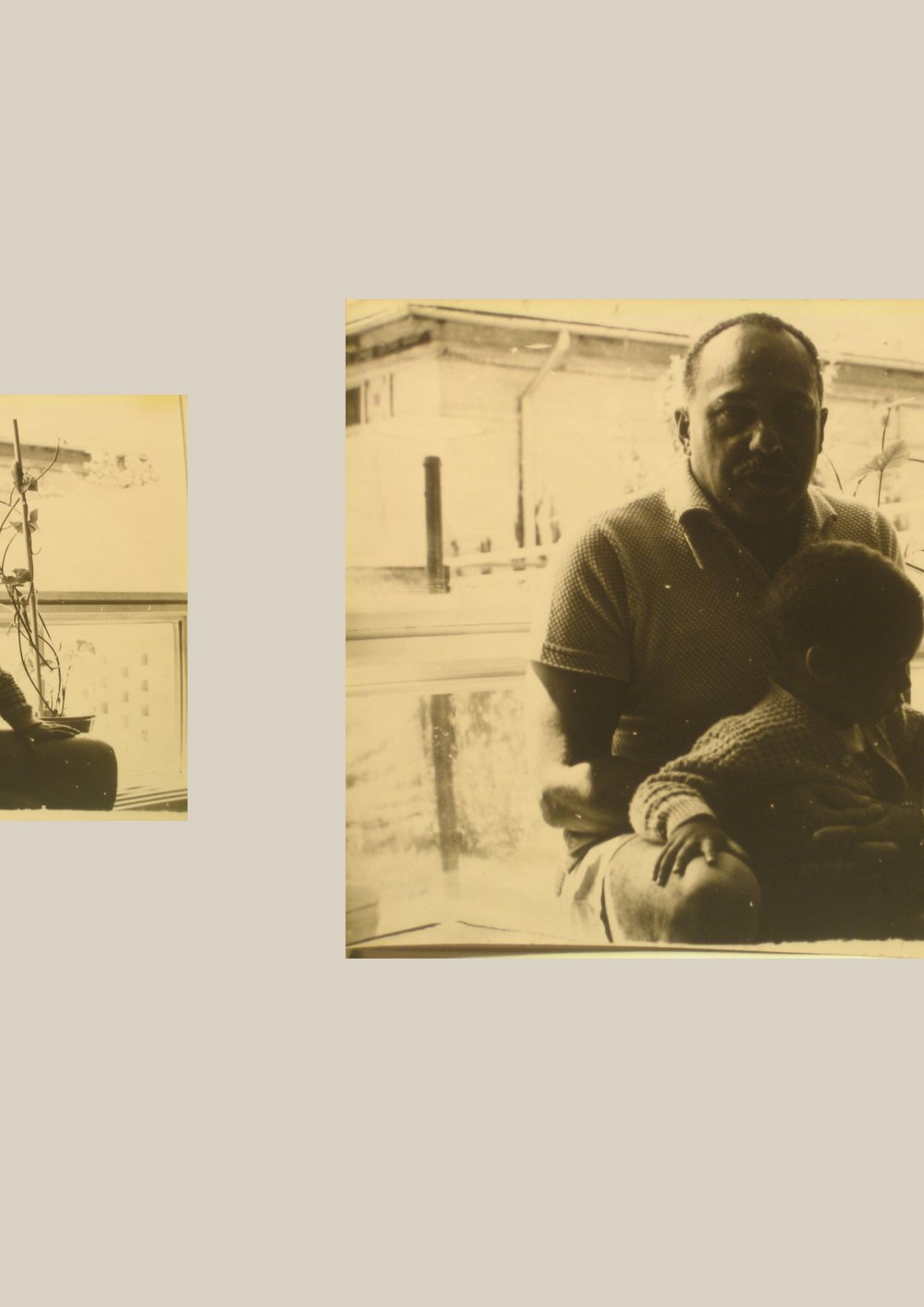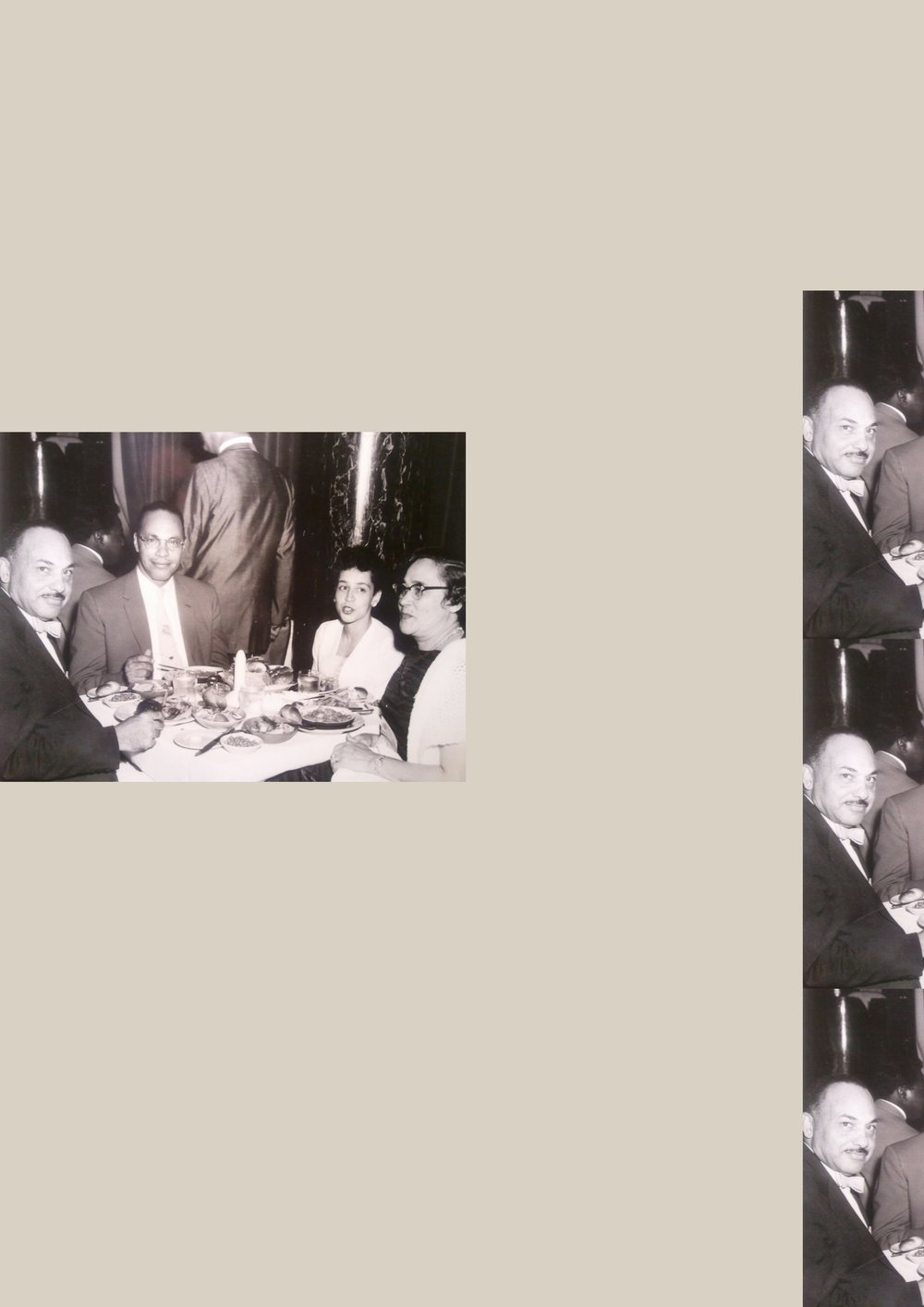 A Collection of Contemporary + Modern Homes.
What has he instilled in you and if you had the opportunity to tell him one thing what would it be?
I would thank him and tell him how honored I am to be from his lineage and to be an extension of who he was because as you were saying as I've gotten older I started to realize that more and more. I see myself in my grandmother even though I haven't really seen my grandmother that much—and any time that I have seen her or I hear about her or look at images of her, I think about her and how there are a lot of similarities I think about the way that my grandfather is described and who he was as a person and how I carried on a lot of those same characteristics. There's a part of him that stills exist in me and I'm growing to understand that and I wish that we could've had an actual relationship. If I had the chance to meet him, I feel like we would have been really close. We would have had a lot in common.
What has been your greatest accomplishment so far?
I've accomplished the ability to take responsibility as an artist and also having the opportunity to work with young people. I feel the most accomplished when I'm working with young black people and they are sort of able in that moment to express themselves as fully realized. I aim to empower them to see themselves the way I see them: beautiful and naturally creative. All black folks have creativity running through our blood, whether or not one identifies as a creative. Our value, collectively, is our creative contributions.
Do you have any forthcoming projects or exhibitions that you are particularly excited about and can tell us about?
I will be moderating a talk at the Museum of Contemporary Art alongside two amazing Chicago-based photographers—Tonika Johnson, who works primarily in Englewood, and W.D Floyd, who works on the west side of Chicago. I also currently am on a project called, "Rightfully Among Us" where I visit the homes of different black women and photographing them in domestic spaces where they feel empowered. I'm trying to investigate this idea as domesticity as power instead of looking at it as something that is disempower through a series of interviews and documentation.
What makes you INNOVATIVE?
My ability to use history as a way to highlight contemporary issues and aesthetics. The past, present and future exist simultaneously as one and so I've been trying to facilitate more into my work.
- INNOVATIVE AESTHETICS WOULD LIKE TO THANK ZAKKIYYAH NAJEEBAH FOR SITTING AND TALKING WITH US.
LEARN MORE ABOUT ZAKKIYYAH BY VISITING HER WEBSITE AND INSTAGRAM.
Michelle Patterson